I'm in early preproduction of a feature film and I'm considering making it in stereoscopic 3D.
I don't know of any 2D films in 3D, has it been done before? I've seen credit sequences in 3D animated films that were stereoscopic 2D, but not any full features.
Anyone know of any examples?
Anyway here's an early test uploaded using YouTube's 3D function:
http://www.youtube.com/watch?v=5Bi3a7_1Qug
[EDIT: Oh yeah, sorry the clip is in swedish without subtitles.]
Maybe not the best scene in terms of depth, but it's a test: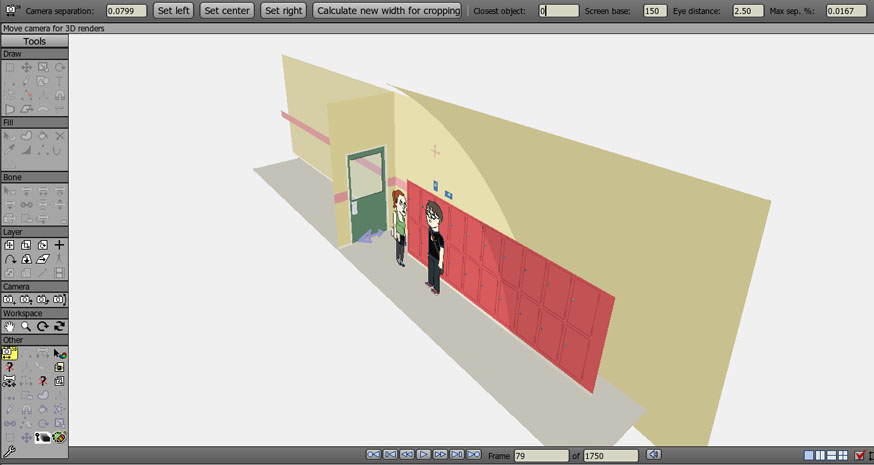 As you can see in the picture I'm using a custom tool to help with calculating and setting the camera separation. Have some more stuff to add and test before I upload it though.