Anyone have any ideas on how to get sketchy lines around there work?
I know you can make them wiggle and add extra lines etc but this effect doesnt look random or sketchy enough.
The images below taken from an animation by pat smith gives and idea of the disired effect,specifically around the earth in pic 1 and the guy in pic 2 with the thick outline.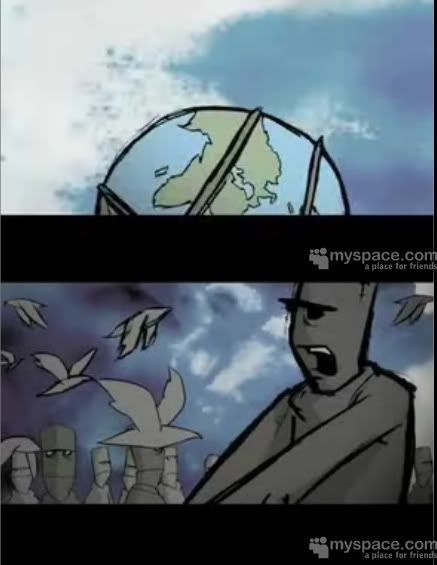 thanx